If you are looking for your stainless-steel surfaces to shine like new and maintain their pristine appearance, investing in a professional stainless steel polishing service is the way to go. Bloom Engineering provides metal polishing and buffing services. With our expert team and professionals, you can transform your stainless-steel items and structures in more ways than you might imagine. Here are seven compelling benefits of our professional stainless steel polishing services:
1. Restores the Original Luster
Professional stainless steel polishing services can efficiently remove scratches, scuffs, and stains that build up over time, returning the stainless-steel goods to their original luster. Your items will seem brand new after undergoing this procedure, which restores the luster and sparkle.
2. Enhances Aesthetics
Polished stainless-steel surfaces exude elegance and sophistication. You may improve the overall appearance of your stainless-steel objects or structures and make them stand out in any environment by choosing the best metal polishing and buffing service in Pakistan.
3. Increases Durability
Polishing stainless steel improves the metal's resilience while also improving its beauty. The procedure eliminates pollutants and impurities that might lead to corrosion, extending the lifespan of your stainless-steel objects.
4. Improves Cleanliness and Hygiene
Surfaces made of polished stainless steel are significantly simpler to keep clean and maintain. Professional polishing results in a smooth, even finish that prevents dirt and grime from sticking to the surface, improving cleanliness and hygienic conditions.
5. Removes Surface Imperfections
Dents, dings, and rough patches on stainless steel can be unsightly and even dangerous. Professional polishing eliminates surface imperfections, making your items safer and more visually appealing.
6. Cost-Effective Alternative to Replacement
Many individuals think about replacing stainless steel things entirely when they start to seem old or dull. Professional polishing, however, offers a more affordable option because it may restore the appearance of your belongings for a small portion of the price of replacement.
7. Eco-Friendly Solution
Not only is it more cost-effective, but polishing stainless steel is also more environmentally friendly than replacement. By cleaning your stainless-steel objects, you can increase their lifespan and lessen both the requirement for new product production and its associated environmental impact.
Types of Metal Polishing Services:
There are many specialized services for metal polishing that are offered to meet different needs and preferences. Following are a few typical categories of metal polishing services:
1. Standard Polishing Service
The standard polishing service includes removal of minor scratches, stains, and surface imperfections from metal surfaces. It results in a new look and shiny finish, transforming the entire appearance of the metal item.
2. Duff Dull Matt Finish Polish Service
If you are seeking a more subdued and non-reflective finish, the Duff Dull Matt Finish Polish Service is good choice. This type of polishing creates a matte or satin-like appearance on the metal surface, giving it a contemporary and sophisticated look.
3. Mirror Finish Glossy Polish Service
On the other end of the spectrum, the Mirror Finish Glossy Polish Service offers a brilliant and highly reflective surface. This type of polishing creates a mirror-like finish, which is perfect for decorative pieces and high-end applications where a luxurious look is desired.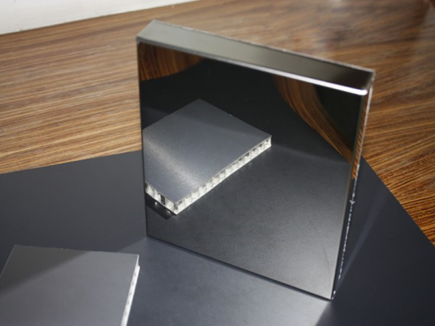 4. Brushed Finish Service
The Brushed Finish Service involves creating a series of fine parallel lines or brushed patterns on the metal surface. This technique not only adds texture but also helps in concealing minor scratches and wear, making it a popular choice for appliances and fixtures.
5. Satin Finish Service
Similar to the brushed finish, the Satin Finish Service produces a smooth and even texture on the metal surface. However, it is less reflective than a polished finish, giving it a subtle and elegant appearance.
Summary:
Bloom Engineering is a professional stainless steel polishing service provider in Pakistan with numerous benefits. Which only restores the original luster and enhances aesthetics but also increases durability, improves cleanliness, and removes surface imperfections. Moreover, it provides a cost-effective and eco-friendly alternative to replacement. So, if you are looking for your stainless-steel items to shine and last, consider investing in metal polishing and buffing services from our experts. The results will leave you amazed, and your stainless-steel items will look as good as new!