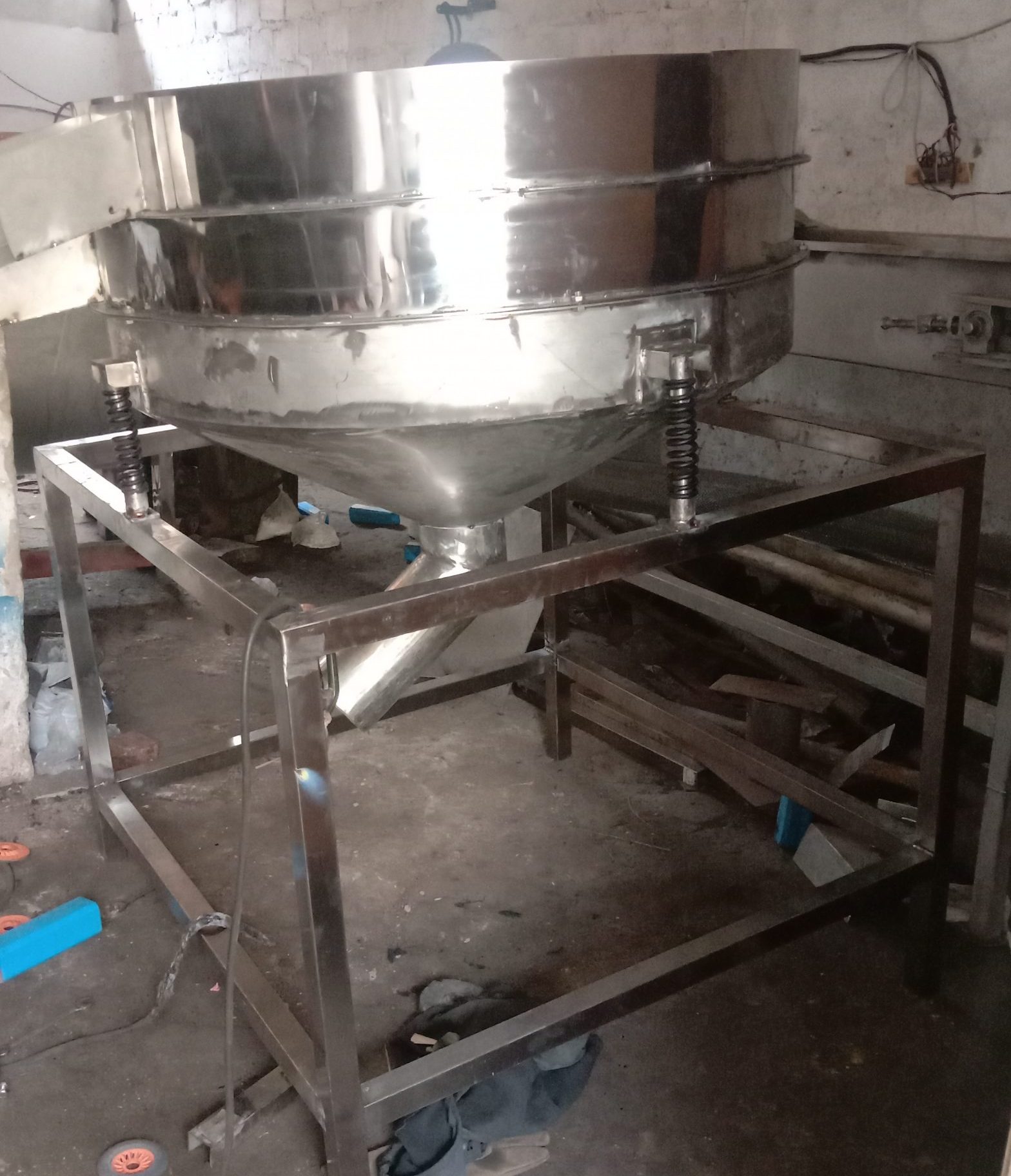 Round Sifter Vibrator
August 18, 2021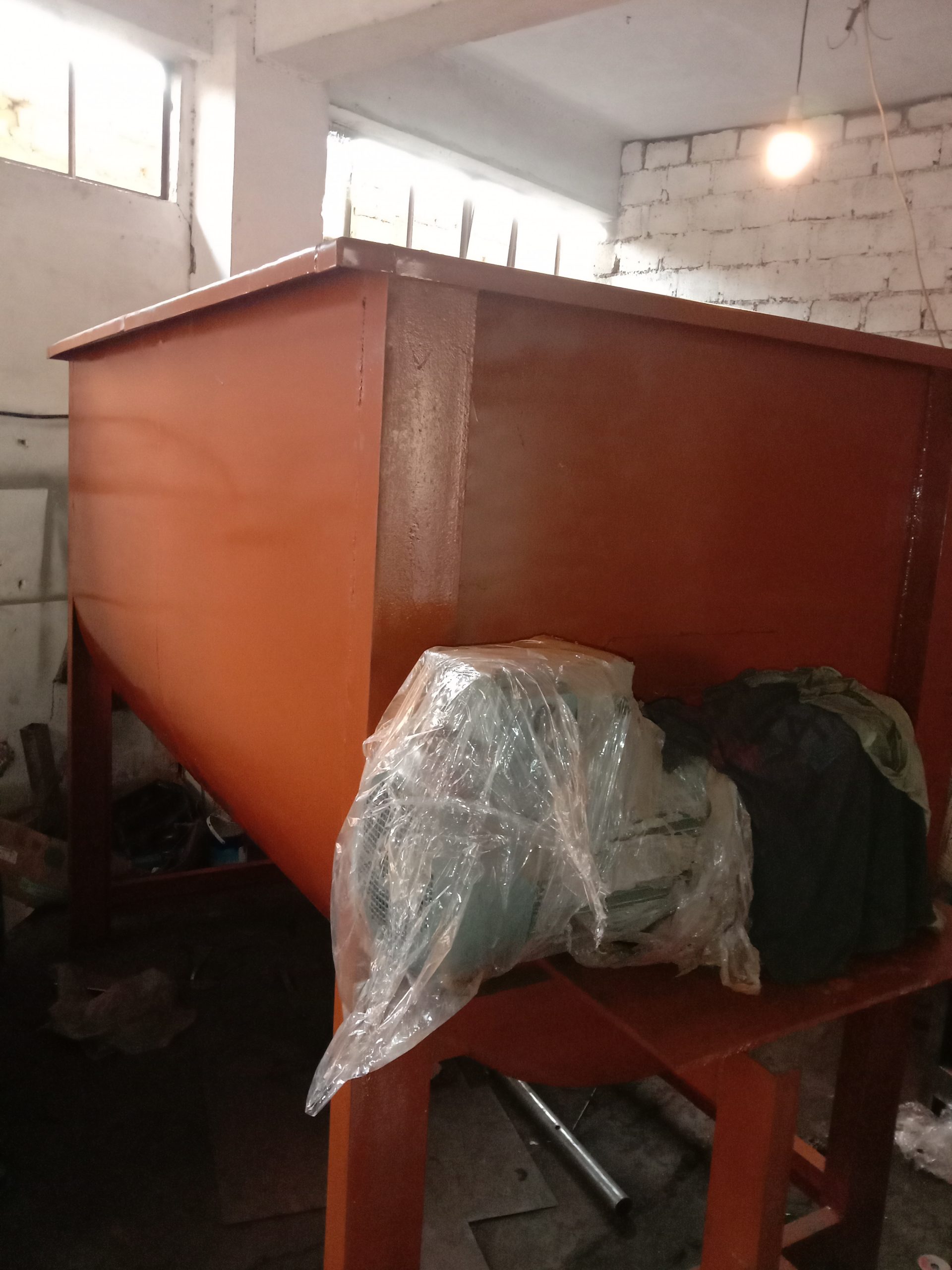 Ribbon Mixer 1000 KGS
September 9, 2021
Linear Sifter Vibrator
M.O.Q           : 1
Length          : 4′
Width            : 3′
Height           : 1′
Material        : SS L-304.
Motor Drive  : 1Hp
Bloom Engineering's Linear Vibro Sifters are working as Vibrator separator for any kind of powder products Sieving machines such as Himalayan pink salt , baby milk powder , Protein powder Geletin powder sifter , detergent powder sifter , Spices and herbs sifting screening etc which are of different mesh sizes. These Industrial vibrating sieves are fitted in such a linear manner in accordingly with the force of gravity so the product is passing by 3 – 4 sieves therefore separately recovered in each exit with different mesh sieve size.
Specifications & Features
Bloom Engineering is manufacturing following types & models for various capacities & Bulk density of dry powder Vibrating screen are for sale according to the customer's requirement.
Linear Sifter Vibrator (Industrial Linear Vibrator Screener 1 Mesh):
Linear vibrating screens are designed in such ways to generate its trajectory in linear vibrating mood. it is suitable for particle sizes from 1 mm -5 mm, the maximum size should be less than 10mm.
Bloom Engineering is manufacturing Linear vibro sifters in different capacities & models according to customers requirements and Mesh sizes are single double or triple mesh sizes sieving three or four mesh size particles at once.
Linear Vibro Sifter Different Models & Capacities: 
| Sr.No | Model Number | Power (HP) Motor Drive | Capacity in Kgs/Hour | L x W x H |
| --- | --- | --- | --- | --- |
| 1 | LV–300 | 1 | 300 – 500KGS / Hour | 4'x4'x6' |
| 2 | LV-500 | 1 | 500 – 1000 KGS / Hour | 8′ x 3′ x 3′ |
| 3 | LV-1000 | 2 | 1000 – 1500KGS /Hour | 10′ x 4′ x 4′ |
| | | | | |
| | | | | |
| | | | | |
Machine Overview & Working Principle:
Linear vibrating separators or Linear Vibrator sifters are working as particles separators with match to their mesh sizes they could easily pass through,
Any kind of dry powder product is placed on top of the sifter it continuous to travel forward by the force of gravity and tapped shape of the machine which results
The powder can be passed through all the meshes fitted on top of this circular vibrating screen (sifter). Each mesh can take only those particle sizes which are of their hole sizes hence separate our product micro/macro sized particles.
Vibrator Separators That We Are Manufacturing:
-Linear Vibrator Sifter Separator.
–Round Vibro Sifter Screener.
Mesh Sizes We Can Use:
-80mesh, 70mesh, 50mesh, 40mesh, 30mesh
-200 mesh Sieves,100 mesh sieves 60 mesh sieves and many more.
Applications Of linear vibrating sieves:
Our Sifter Vibrator are being used in following industries.
–Flour and brand separating, Corn flour sifter, Starch Screener
-industrial vibrating sieves for Himalayan Salt Separator. Spices powder Screener.
–Metal sand sifter machine , vibrating grizzly screen, Commercial sand Sifter, ore sifter machine, iron ore screener, mineral screening,ultrasonic vibrating screen, gravel screener
–compost screening machine,  scalping screener, portable screener , mobile crushing and screening plant and many more industrial uses.
Contact Bloom Engineering Representatives ForVibrating Screening Machine Price.