linear Vibrator Screener
August 18, 2021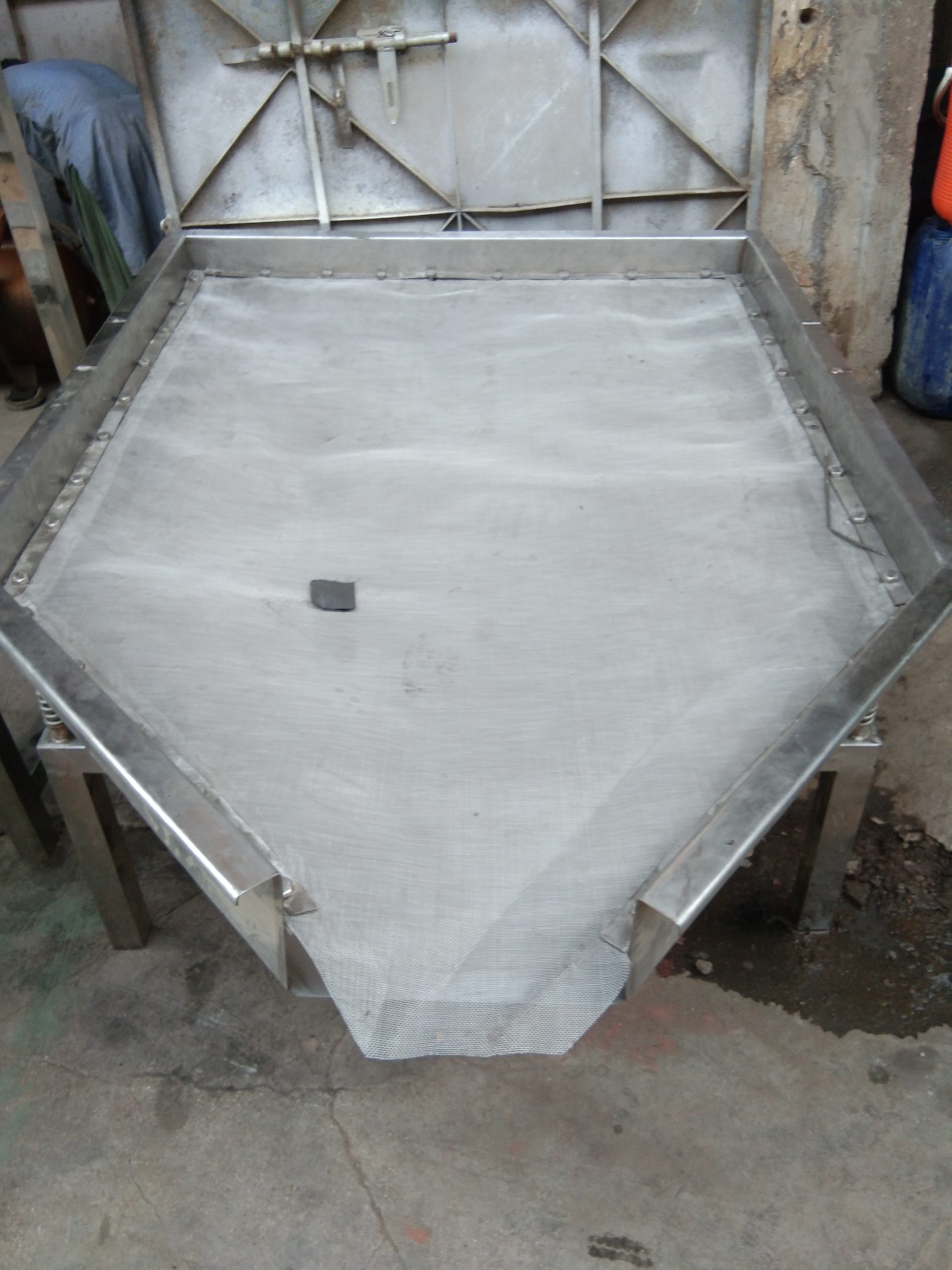 Linear Sifter Vibrator
September 9, 2021
Round Sifter Vibrator
M.O.Q     : 1
Diameter: 36″
Height    : 36″
Material : MS Iron.
Bloom Engineering's is industrial sieves manufacturer in Karachi Pakistan.
Our Vibratory separators are working as Sieve Separator machine commercial sieve for large and small capacities those powder products needs industrial sieves and screens, like chilli powder, Cumin powder , Black papper powder, salt etc.
Round Sifter Vibrator Separator Technical Specifications : 
-Height                   : 36″
-Diameter               : 36″ – 48″ or so on
-Number of Mesh : 2 – 3 – 4
-Vibrator motor      : 1Hp or Half Hp  / 2Hp (Three Phase 2800RPMS) Depending vibro sifter capacity.
-Materials               : M.S & SS Sheets & pipe frame works.
-Mesh Sieves         : 100Mesh – 800 Mesh (Mesh is Changeable with nut / bolts & as per Customer's Requirements ).
Salient Features :
Perfect for Gradation & Separation from one – four mesh sieves Of Dry Powder, Granules, And Semi Solid Products.
The sieves are bolted with sheet rings supported through springs & rubber seal fixed to avoid vibration on the floor make it sound proof.
Our Vibro sifters have Number of Decks as per requirement from one single mesh – 4mesh sieves for sifting 4 mesh particle sizes.
Layers & Sieves Of Vibro Sifter Screeners :
-Single Compartment
-Double Compartment
-Triple Compartment or so on
Mesh sieves from 20mesh , 40 , 60 , 80mesh 100 mesh , 200mesh or so on

Types Of Sifter We Are Manufacturing :
-Single mesh sifter to 5 mesh sifter.
-2 – 5 layered Sifters.
–Linear Sifter Vibrator.
-Round Type Sifter.
-Industrial Rotary Sieve.
Round Sifter Vibrator Applications :
-Vibro Sifting & Screening different mesh sizes & kinds of powdery materials  Granules with micro & macro sized particles.Such as Salt , Spices etc
-Automatically Sifting & sieving of industrial & pharmacutical powdery products such as chamicals.
-Vibration sifting of powdery products.
Delivery Period :
10 – 15days