Vibro Sifter Mesh Sieves
November 2, 2021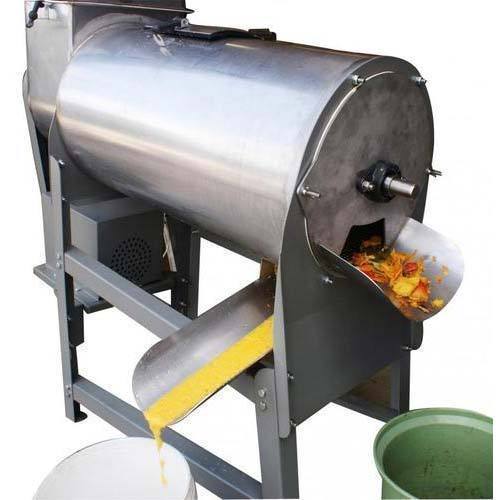 Mango Pulper Machine
November 6, 2021
Small Capacity Vibrator Sifter
Condition: Order To Made
Diameter: 22″
Height    : 36″
Material : Stainless Steel L -304
Vibrator Motor : Quarter Hp three phase.
Flat Bars : 6mm x 50mm SS L-304
Springs   : 4″ Length 6mm wire.
M.O.Q     : 1
For more details about Vibratory Sifter Machine prices, Contact us now!
Small Capacity Vibrator Sifter For Flour Sifting, Sugar Powder Sifting, Spices Powder Sifting Vibrator :
Specifications & Features:
-Height        : 36″
-Diameter   : 22″
-Material     : SS L304 Food Grade.
-Vibrator motor drive half Hp. (Three Phase)
-Body frame is made by S.S Sheets & pipe frame.
-Mesh used in test trial is 60Mesh (Mesh is Changeable with nut / bolts).
Number Of Mesh & Layers Of Our Vibro Sifter Sieving Machines:
One layer (Single Layer) Vibro sifter with one mesh size only.(vibratory sieve and sifter can separate two different particle sizes)
Double layer Vibrator sifter machine with two layers & number of mesh are two (it can separate three different particle sizes)
Vibro sifter with Triple layer & Triple mesh that can separate Four different particle sizes.
Types Of Sifter We Are Manufacturing:
Applications of Small Capacity Vibratory Sifter:
-Separating any kind of powder with micro & macro sized particles.
-Separating any kind of granular products like Salt , Fertilizers, coal sifter, Spices etc.
-powdered sugar sifter Shaking and screening.
-Corn Flour Sifter ,Rice sifter,  Wheat Flour sifter screener (mesh flour sifter) 50 mesh flour sifter.
-fine vibratory sieve for baking products.
Delivery Period:
10 – 15 days.