SS Bakery Trolleys
November 13, 2021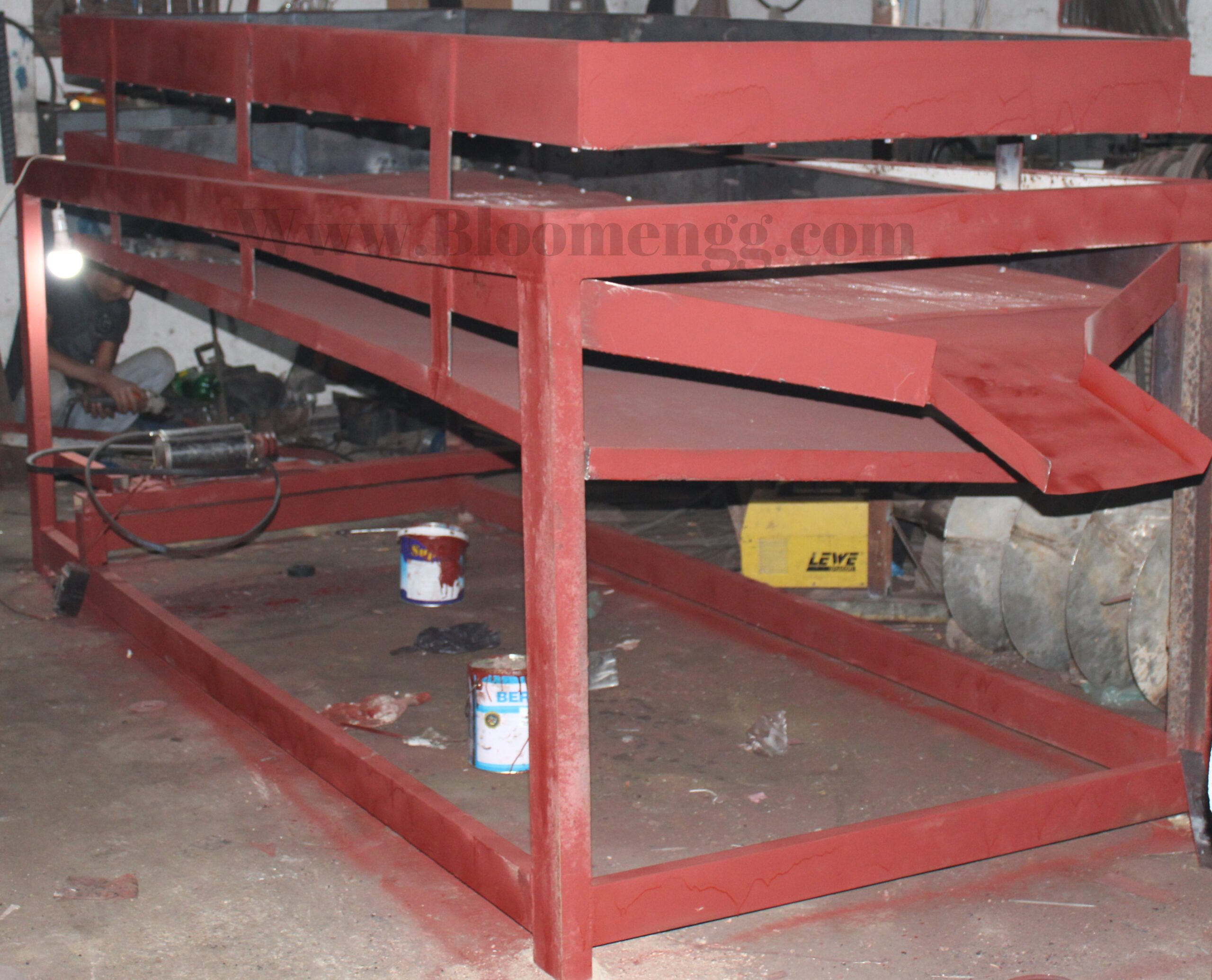 High Frequency Iron Linear Sifter
December 18, 2021
Peat Moss Bale Buster
Length     : 12′
Width       : 5′
Height      : 14′
Material   : M.S Iron
Sheet Thickness                   : 6mm
Base Frame Work                 : M.S Square Pipes 2″ x 2″.
Chain Running Inside           : 80# M.S
Crusher Roller Gearmotor    : 3Hp
Chain Conveyor Gearmotor :3Hp
Hydraulic Powerpack Motor: 3Hp
Hydraulic Jacks Length        : 3′
Hydraulic Load Capacity       : 2Tons
ABOUT BIG-BALE BUSTER:
The big-bale dosage bunker is used to process big bales automatically. Substrate packed in big bales, such as potting ground or coconut fibre, is returned to its original structure and volume in the big bale dosage bunker. This is done by means of the floor chain in combination with the tumbler and a water dosage system.
WORKING PRINCIPLE OF PEAT MOSS BALE BUSTER:
Big peat moss bales comes in standard sized packaging like 4′ x 4′ x 8′ bale size which goes inside the bale breaker through lifter
the rest of the work is of bale buster machine which is crushing the bales and the crushed product is coming as output which goes for further processing.
FEATURES:
The Big-Bale Dosage bunker is characterized as follows.
•Mobile and high-quality construction with limited maintenance.
•High operational reliability with simple and safe Controls.
•Suitability for Processing Big-Bales of (L x W x H) (4x4x8′).
•High capacity and good connection to the potting machine.
•Maximum output volume and rétention of structure.
•Compact working position dimensions.